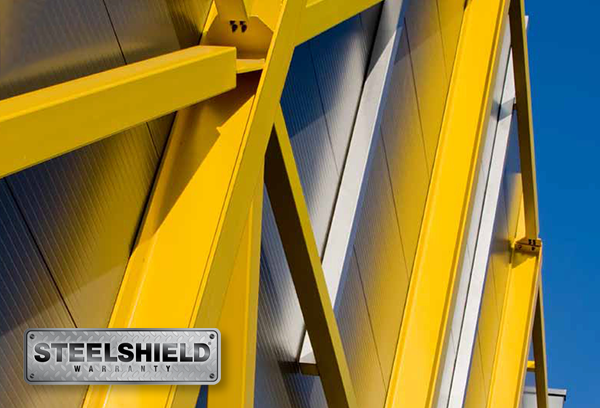 Secure your Steelshield® Warranty by following six simple steps
Dulux Powder Coatings are an ideal choice for the long term protection of a wide range of fabricated mild steel items for your next project. To obtain a Steelshield® Warranty, there are six simple steps to follow.
1. Design considerations
It is vital that corrosion protection of the item to be coated is considered in the early stages of design. The design should allow the item to be prepared for coating correctly.
2. Corrosive environment
In order to determine the appropriate coating system for the Warranty, the corrosive environment of the item must be determined in accordance with the Australian Standard.
3. Substrate Preparation
There are specific steps involved to prepare mild steel substrates for coating. Failure to suitably prepare your mild steel substrate may void your Warranty.
4. Product system choice
Depending on the corrosivity zone in which the coated item will be located, a coating system capable of qualifying for the Warranty is required (refer to the matrix on the back of our brochure for examples of coating systems which achieve the Warranty.
5. Request a specification
Our dedicated Powder Coatings consultants can help simplify the specification process, saving you time and money by providing the right advice for your project. Contact 13 24 99.
6. Warranty
In addition to the performance related measures and other terms and conditions of the Warranty, there are some preliminary steps that must be undertaken to qualify for the Warranty.
Click here to download a soft copy or order a printed copy below.